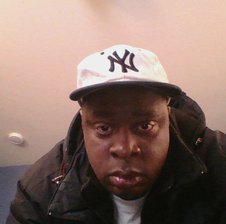 Viktige detaljer for
CountFrancis
| | |
| --- | --- |
| Kjønn | Mann |
| Interessert i | Kvinne |
| Alder | 43 |
| Høyde | 175 cm - 185 cm (5'10" - 6') |
| Vekt | 100 - 115 kg (225 - 250 lbs) |
| Hår | Brunett |
| Øyne | Brun |
| Etnisitet | Mørkhudet |
| Språk | Engelsk |
| Hjemby | Congers |
| Kjønnshår | Hårete |
| Penis | Mellomstore |
When a girl gives me my percentage on all business ventures, and when a girl sticks around for a long period of time, and I love when girls are always ready for what ever.
My overall statistical file is number 1 in the galaxy. I am a 3 time Sports Almanac. One of my Almanaced sport games is still current. My current Almanaced sport game is NCAA Mascot football 2008 for PlayStation 2, and my current record is 5,586-5.
Hva jeg gjør på webkamera:
Arbeidstid for CountFrancis
1

My invention 1 offices only needs 75,000 dollars to get started from the beginning. I invented 7 different kinds of businesses so far. My business technology is very far advanced.
Les mer